The Knowledge about eye bank and willingness for eye donation among medical doctors in a medical college –"time to educate regularly"
shashikala Puttaswamy

ESIC MC & PGIMSR

Rupakala

ESIC MC & PGIMSR, Bangalore, Karnataka, India

Shruthi Das shetty

ESIC MC & PGIMSR, Bangalore, Karnataka, India
Keywords:
Awareness, Eye donation, Medical professionals.
Abstract
Background: Corneal blindness, a significant problem; donated corneas being the only source does explain the requirement for eye donation and its awareness. If doctors approach and counsel the family members then, the possibility of eye donation is increased or else many potential corneal donors may be lost.
Aim: To assess the knowledge and attitude of doctors regarding eye donation.
Methods: A cross sectional study on doctors using questionnaire and pledge form to collect information on demographic details, awareness on eye donation and eye banks, willingness, intention and hesitation to promote eye donation. Response evaluated in terms of their knowledge and attitude towards eye donation.
Results: Total of 144 doctors participated in the study, only 108 completed answering; response rate is hence, 75 %. Age ranged from 26-59 years, with 53.7 % males and 46.3 % females. Post graduates of various fields were 35.2% and 64.8% were medical graduates; 76.9% were aware of the existence of an eye bank and 71.3% knew its name in the Institute. Cent percent knew about eye donation done after death but, only 81.5% knew the ideal time for eye donation. Though, 91.7% stated cornea, only 4% said sclera too graft able. Pledging done by 65.1%  with nobility as inspiration while for not pledging, 32.4% due to lack of complete awareness, 13.6% believed underutilization of donated eyes; 33.35%,  felt difficult to counsel, consumer forum worried 19.4% and 26.9% believed delay of funeral arrangements.
Conclusion: The awareness though good, there is imperative needs to emphasize regularly to evade myths concerning eye donation and in turn to promote eye donation
Downloads
Download data is not yet available.
References
1. Gupta N, Tandon R, Gupta SK, Sreenivas V, Vashist P. Burden of corneal blindness in India. Indian J Community Med. 2013; 38:198-206.
2. Mohan RK. Eye donation, 2014. Available at: http://www.mohanfoundation.org. Accessed 14 July 2014.
3. Kannan KA. Eye donation movement in India. J Indian Med Assoc. 1999; 97:318-9.
4. Priyadarshini B, Srinivasan M, Padhmavati A, Selvam R, Nirmalan PK. Awareness of eye donation in an adult population of southern India. A pilot study. Indian J Ophthalmol. 2003; 51:101-4.
5. Gupta A, Jain S, Jain T, Gupta K. Awareness and perception regarding eye donation in students of a nursing college in Bangalore. Indian J Community Med 2009; 34:122-5.
6. Manjunath S N, Laxmikant L, Sunil A G, Maneesha G, Mulkipatil S Y, Mahesh V. Awareness Of Eye Donation Among College Students Of Hubli City, Karnataka. International J BR 2012; 3(4):201-4.
7. Sadana A, Sushma M, Lekha KC, Dudala SR, prabhu G, Reddy KK. Assessment of knowledge and attitude regarding eye donation among undergraduate medical students, Tirupati. Ijmps. 2014; 4(9): 16-24.
8. Bharti MK, Reddy SC, Tajunisah I, Ali NA. Awareness and knowledge on eye donation among university students.Med J Malaysia. 2009 Mar; 64(1):41-5.
9. Tiwari R, Rajput AS, Jain V, Goyal M, Mahore R, Tiwari S. A study to assess awareness regarding eye donation among post graduate medical students admitted through NEET pre PG 2014 of Gajra Raja medical college Gwalior, M.P., India. Int J Res Med Sci 2015; 3:871-5.
10. Dhaliwal U. Enhancing eye donation rates. Training students to be motivators. Indian J Ophthalmol. 2002; 50:209–12.
11. Singh MM, Rahi M, Pagare D, Ingle GK. Medical students' perception on eye donation in Delhi. Indian J Ophthalmol. 2007; 55: 49-53
12. Singh M, Bhardwaj A, Ahluwalia SK, Saini S, Qadri S. Eye donation: Perception and promoting factors among medical students' Indian J Of Community Health.2012;24(3):175-8

13. Aruna G, Roopam G. Awareness about eye bank and willingness for eye donation among medical students in western india –time to educate early. NJMR. 2015; 5(1):6-10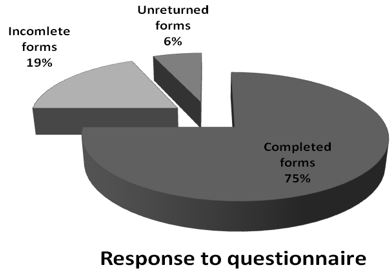 How to Cite
Puttaswamy, shashikala, Rupakala, & Das shetty, S. (2023). The Knowledge about eye bank and willingness for eye donation among medical doctors in a medical college –"time to educate regularly". Tropical Journal of Ophthalmology and Otolaryngology, 8(1), 1-5. Retrieved from https://opthalmology.medresearch.in/index.php/jooo/article/view/238
Copyright (c) 2023 Author (s). Published by Siddharth Health Research and Social Welfare Society
This work is licensed under a Creative Commons Attribution 4.0 International License.