Awareness and knowledge of ocular prophylactic measures and hand hygiene among medical students in the wake of the pandemic- COVID 19
Dr. Varsha V.

Third Year Post-Graduate, Department of Ophthalmology, Sri Devaraj Urs Medical College, Kolar, Karnataka, India

https://orcid.org/0000-0002-9526-8637

Dr. Sandhya Ramachandra

Professor and Head of Department, Department of Ophthalmology, Sri Devaraj Urs Medical College, Kolar, Karnataka, India
Keywords:
COVID-19, Ocular prophylaxis, Hand hygiene, Medical students, Awareness, Knowledge
Abstract
Objective: To assesses the awareness and knowledge of ocular prophylaxis, hand hygiene, and ocular surface as a mode of spread of SARS-CoV-2 among medical students, in the wake of the pandemic COVID-19.
Methods: A cross-sectional questionnaire-based study was conducted on 248 medical students. The questionnaire is constructed based on previous publications related to hand hygiene and ocular hygiene. The answers to all the questions were assessed and results were analyzed.
Results: Out of the 248 people who were included in the study, 99.2% were aware of the importance of handwashing and 97.6% of them agreed that handwashing is required after examining every patient. 85.5% of the participants agreed that the ophthalmologist needs to wear N95 masks during the slit-lamp examination and 92.9% of the students were aware of the need for protective eye goggles. 85.9% agreed that the patients also need to wear protective masks while being examined.74.3% of the participants knew the moments of handwashing, 60.2% knew the correct number of steps of handwashing. 87.6% answered that the slit lamp should be cleaned after every patient. Only 36.5% of the students who participated knew that non-contact tonometry will produce aerosols. The Internet was the most important source of information in about 27% of the participants.
Conclusion: Medical students' knowledge about COVID-19 and the prophylactic measures needs reinforcement. This is essential to safeguard the health of the medical professionals against less understood and remote routes of viral spread.
Downloads
Download data is not yet available.
References
Modi PD, Nair G, Uppe A, Modi J, Tuppekar B, Gharpure AS, Langade D. COVID-19 awareness among healthcare students and professionals in Mumbai metropolitan region: a questionnaire-based survey. Cureus. 2020;12(4). doi: 10.7759/cureus.7514.
Raoult D, Zumla A, Locatelli F, Ippolito G, Kroemer G. Coronavirus infections: Epidemiological, clinical and immunological features and hypotheses. Cell Stress. 2020;4(4):66. doi: 10.15698/cst2020.04.216.
Khanna RC, Honavar SG. All eyes on Coronavirus—What do we need to know as ophthalmologists. Indian J Ophthalmol. 2020;68(4):549. doi: 10.4103/ijo.IJO_516_20.
Lai TH, Tang EW, Chau SK, Fung KS, Li KK. Stepping up infection control measures in ophthalmology during the novel coronavirus outbreak: an experience from Hong Kong. Graefe's Arch Clin Exp Ophthalmol. 2020:1-7. doi: 10.1007/s00417-020-04641-8.
Belser JA, Rota PA, Tumpey TM. Ocular tropism of respiratory viruses. Microbiol Molecular Biol Rev. 2013;77(1):144-156. doi: 10.1128/MMBR.00058-12.
Darrell RW, Jacob GB. Hepatitis B surface antigen in human tears. Arch Ophthalmol. 1978;96(4):674-676. doi: 10.1001/archopht.1978.03910050370014.
Han Y, Wu N, Zhu W, Li Y, Zuo L, Ye J, et al. Detection of HIV-1 viruses in tears of patients even under long-term HAART. AIDS. 2011;25(15):1925-1927. doi: 10.1097/QAD.0b013e32834b3578.
Tran K, Cimon K, Severn M, Pessoa-Silva CL, Conly J (2012) Aerosol generating procedures and risk of transmission of acute respiratory infections to healthcare workers: a systematic review. PLoS One 7(4):e35797. doi: 10.1371/journal.pone.0035797.
Liu M, Ou J, Zhang L, Shen X, Hong R, Ma H, Zhu BP, Fontaine RE. Protective effect of hand-washing and good hygienic habits against seasonal influenza: a case-control study. Med. 2016;95(11). doi: 10.1097/MD.0000000000003046.
Jun IS, Hui KK, Songbo PZ. Perspectives on Coronavirus Disease 2019 Control Measures for Ophthalmology Clinics Based on a Singapore Center Experience. JAMA Ophthalmol. 2020;138(5):435-436. doi: 10.1001/jamaophthalmol.2020.1288.
World Health Organization. Coronavirus Disease2019 (COVID-19) Situation Report-170.World Health Organization; 2020. Available at https://www.who.int/emergencies/diseases/novel-coronavirus-2019/situation-reports/.
Varghese GM, John R. COVID-19 in India: Moving from containment to mitigation. Indian J Med Res. 2020;151(2):136. doi: 10.4103/ijmr.IJMR_860_2013.
GÜNER HR, HASANOĞLU İ, AKTAŞ F. COVID-19: Prevention and control measures in community. Turk J Med Sci. 2020;50(SI-1):571-S77. doi: 10.3906/sag-2004-146.
Loon SC, Teoh SC, Oon LL, Se-Thoe SY, Ling AE, Leo YS, et al. The severe acute respiratory syndrome coronavirus in tears. Brit J Ophthalmol. 2004;88(7):861-863. doi: 10.1136/bjo.2003.035931.
Shetty R, Lalgudi VG, Khamar P, Gupta K, Sethu S, Nair A, et al. Potential ocular and systemic COVID-19 prophylaxis approaches for healthcare professionals. Indian J Ophthalmol. 2020;68(7):1349. doi: 10.4103/ijo.IJO_1589_20.
Wu P, Duan F, Luo C, Liu Q, Qu X, Liang L, Wu K. Characteristics of ocular findings of patients with coronavirus disease 2019 (COVID-19) in Hubei Province, China. JAMA Ophthalmol. 2020;138(5):575-578. doi: 10.1001/jamaophthalmol.2020.1291.
Xia J, Tong J, Liu M, Shen Y, Guo D. Evaluation of coronavirus in tears and conjunctival secretions of patients with SARS‐CoV‐2 infection. J Med Virol. 2020;92(6):589-594. doi: 10.1002/jmv.25725.
Kumar K, Prakash AA, Gangasagara SB, Rathod SB, Ravi K, Rangaiah A, et al. Presence of viral RNA of SARS-CoV-2 in conjunctival swab specimens of COVID-19 patients. Indian J Ophthalmol. 2020;68(6):1015. doi: 10.4103/ijo.IJO_1287_20.
Olum R, Chekwech G, Wekha G, Nassozi DR, Bongomin F. Coronavirus Disease-2019: Knowledge, Attitude, and Practices of Health Care Workers at Makerere University Teaching Hospitals, Uganda. Front Public Health. 2020;8:181. doi: 10.3389/fpubh.2020.00181.
Coronavirus: We must involve medical students. Available at https://www.deccanherald.com/opinion/coronavirus-we-must-involve-medical-students-836997.html.
A step India is taking could make doctor shortage a non-issue in coronavirus battle. (2020). Accessed: March 29, 2020: Available at https://economictimes.indiatimes.com/industry/healthcare/biotech/healthcare/a-step-indiais-taking-could-make-doctor-.
Bandyopadhyay S, Baticulon RE, Kadhum M, Alser M, Ojuka DK, Badereddin Y, et al. Infection and mortality of healthcare workers worldwide from COVID-19: a scoping review. medRxiv. 2020. doi: 10.1101/2020.06.04.20119594.
Ehrlich H, McKenney M, Elkbuli A. Protecting our healthcare workers during the COVID-19 pandemic. Am J Emerg Med. 2020.doi: 10.1016/j.ajem.2020.04.024.
Araghi F, Tabary M, Gheisari M, Abdollahimajd F, Dadkhahfar S. Hand Hygiene Among Health Care Workers During COVID-19 Pandemic: Challenges and Recommendations. Dermat. 2020. doi: 10.1097/DER.0000000000000639.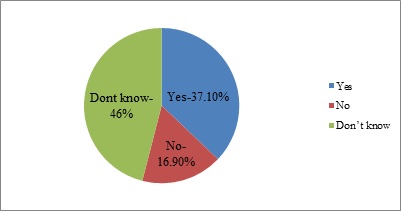 How to Cite
Dr. Varsha V., & Dr. Sandhya Ramachandra. (2020). Awareness and knowledge of ocular prophylactic measures and hand hygiene among medical students in the wake of the pandemic- COVID 19. Tropical Journal of Ophthalmology and Otolaryngology, 5(6), 138-143. https://doi.org/10.17511/jooo.2020.i06.04
Copyright (c) 2020 Author (s). Published by Siddharth Health Research and Social Welfare Society
This work is licensed under a Creative Commons Attribution 4.0 International License.